Well its that time of year again and that means I am going to be another year older....Friday I turn 35 years old and just cant believe it.
Every year since I could remember my dad would sing Happy Birthday to me...Even all grown up and in my 20s AND married AND as a mother. I would get that phone call and as soon as I said hello he would start to sing to me....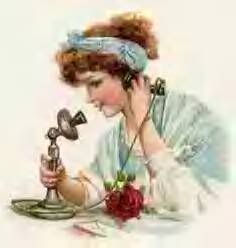 I could always count on that one phone call every year.
I lost my dad in October of 2006 at 4 in the morning....The last time I saw him his car had broke down at a hospital, he was having some tests done so I went to pick him up. "need a ride sir" is what I said to him.
It was pouring down rain and my car was running hot so we pulled into a gas station and it took all he had to walk into the station and get antifreeze to put in my car..he was moving slow and was tired...
I took him home and kissed his cheek and said I love you then ran back to my car to miss as many rain drops as I could.
Never thinking that would be the last time I would see his face and hear his voice.
4 days later he passed away.
My son was lucky enough to remember him and to meet him...paw paw is what my son called him. My dad was also lucky enough to meet his grandson and have a dance with him and sometimes a nap...Nathan did a report last Thanksgiving and wrote he was thankful for his grandpa and told alittle bit about him...(it brought tears to my eyes).
Its funny how life just happens and you watch it go and don't think about the little things that happen by someone or something untill an event or a holiday that thing isint there to make it whole...
I never thought of my dad calling and singing happy birthday to me and realize how much it ment to me untill that first birthday I had without the call.....Everytime that phone would ring I wanted to hear his voice sing to me...I will never hear it again while I am growing older. And still after 4 years I think of that everytime my phone rings on my birthday.
The Little Thing
I wanted to share with you.... :)